SPIRAL STAIRCASES Precast Concrete Purpose Made Bespoke Custom Designs suppliers
View Supplier
E J BRENNAN FORMWORK LTD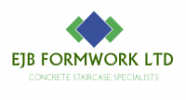 View Supplier
KALLISTO STAIRS
Kallisto Stairs - Precast Concrete Spiral Staircases - Handcrafted to Your Specification Kallisto Stairs is part of the Milbank Concrete Products Group who have over 70 years' experience in the production of high quality precast concrete products. Our expertise has been commissioned for staircase installations in some of the most prestigious venues in the UK, working with architects, engineers and designers to produce stunning, durable precast spiral stair case installations.
GET YOUR COMPANY LISTED HERE
Get listed
If you supply SPIRAL STAIRCASES Precast Concrete Purpose Made Bespoke Custom Designs then contact us today! There has never been a better time to promote your company and products with BPi. Get in touch NOW and your company will be available to our millions of users. Send us your details or simply call us.