KEY SAFES suppliers
View Supplier
SAFETELL LTD

View Supplier
DAD - DECAYEUX
Dad UK supply a wide range of mailboxes and postboxes for both commercial and domestic projects. Mailboxes are fire rated and can be wall mounted or door mounted for communal entrances or individual residence. Other products include Steel entrance doors, steel threshold doors and apartment entrance doors. Further technical information is available on the new DAD UK website.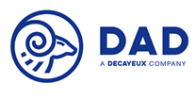 GET YOUR COMPANY LISTED HERE
Get listed
If you supply KEY SAFES then contact us today! There has never been a better time to promote your company and products with BPi. Get in touch NOW and your company will be available to our millions of users. Send us your details or simply call us.