AIR SILENCERS suppliers
View Supplier
DOMUS VENTILATION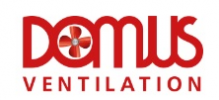 View Supplier
IAC ACOUSTICS
From its Global Headquarters in Winchester UK, IAC, a world leader, offers imaginative solutions to a wide range of noise pollution and sound quality problems. Products include Acoustic Doors & Windows, recording studios, louvres and acoustic enclosures, industrial noise control, education & theatres, healthcare acoustic products.
Tel: 01962 873 000
GET YOUR COMPANY LISTED HERE
Get listed
If you supply AIR SILENCERS then contact us today! There has never been a better time to promote your company and products with BPi. Get in touch NOW and your company will be available to our millions of users. Send us your details or simply call us.