AIR CONDITIONING UNITS Remote Controlled . suppliers
View Supplier
FLÄKTGROUP UK LTD
View Supplier
GDHV COOLING - GLEN DIMPLEX HEATING & VENTILATION
Glen Dimplex Heating & Ventilation - GDHV Cooling Solutions Our goal at Glen Dimplex Heating & Ventilation is to deliver market-defining heating, cooling and ventilation solutions.These solutions cover a range of technologies, that make best use of our decarbonising grid and focus on a lowcarbon future. We are the world's largest electric heating manufacturer and are well equipped to help guide you through your projects and highlight the benefits these new innovations can deliver.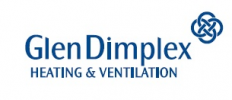 GET YOUR COMPANY LISTED HERE
Get listed
If you supply AIR CONDITIONING UNITS Remote Controlled . then contact us today! There has never been a better time to promote your company and products with BPi. Get in touch NOW and your company will be available to our millions of users. Send us your details or simply call us.