LOFT LADDERS Electric . suppliers
View Supplier
PREMIER LOFT LADDERS LTD
Tel: 0845 900 0195/ 01394 214413
View Supplier
BILCO UK LTD
Bilco UK Ltd manufacture and supply a wide range of roof access hatches and mechanical roof smoke vents. Other products include Floor doors, floor access Covers, roof safety products and rails, basement doors and window wells. Bilco roof hatches and mechanical smoke vents provide both roof access and smoke control features. Bilco access panels, floor doors and access covers provide access in all type of floors and walls. Further information is available on the Bilco web site.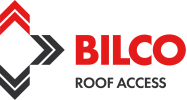 GET YOUR COMPANY LISTED HERE
Get listed
If you supply LOFT LADDERS Electric . then contact us today! There has never been a better time to promote your company and products with BPi. Get in touch NOW and your company will be available to our millions of users. Send us your details or simply call us.