BILCO UK LTD
PAVILION 7, FORNHAM BUSINESS CENTRE
HALL FARM, FORNHAM ST MARTIN
BURY ST EDMUNDS
SUFFOLK IP31 1SL

Tel: 01284 701696
Fax: 01284 702531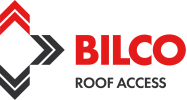 Suppliers of: access doors floor access doors roof access hatches roof access hatches roof fire vents roof smoke vents automatic roof smoke vents bs 7346 roof smoke vents bs 558 smoke vents en 12101
Bilco UK Ltd Supply a range of roof access hatches, smoke vents, floor doors, floor access covers, fall protection products and commercial escape & access ladders.
Based in Suffolk, Bilco can supply the construction trade with a range of standard roof hatches, smoke vents, and floor doors in various sizes and materials direct from stock, delivered by a nationwide pallet-line system or dedicated consignment. Bespoke items can also be undertaken with the assistance of our technical team.
NSHEV (Natural Smoke & Heat Exhaust Ventilators)
CE Marking: Bilco UK complies with all CE Marking legislation. See our website for our declaration of conformity.
Useful Resources:
Bilco Assist: Use Bilco assist to identify the essential design considerations required to ensure safe access points onto flat roof areas
BIM Models: Click Here
NBS Specifications: Click Here
CAD Drawings: Click Here
Installation Videos: Click Here
Find out more about the RIBA Accredited CPD: Safe Access All Areas Click Here
View the Howe Green entry on BPi: Click Here
Bilco supply the following ranges:
Roof access hatches provide access to the roof areas for routine maintenance and inspection as well as for servicing of HVAC systems and other roof mounted equipment. They are ideally suited for use in office buildings, flats, factories, warehouses, retail stores, shopping complexes, hotels, manufacturing plants, hospitals, schools, auditoria and sports facilities where roof access is a requirement.
Natural smoke vents help vent smoke and gases from burning buildings primarily to provide clearer means of escape for individuals within the building. They also aid firefighting visibility when entering the building to fight the fire and reduce the lateral spread of the fire. Used widely in stairwells, corridors, smoke shafts and on roof areas of factories, warehouses, auditoria and retail facilities. CE Marked Compliant.
Bilco natural smoke and heat exhaust ventilators are manufactured to comply with all the latest regulations including the Construction Products Regulation 305/2011. All standard vents are supplied CE marked and with a Declaration of Conformity and are manufactured to meet the demands of Building Regulations, Approved Document B, BS9999 and EN12101-2.
Bilco can also supply a range of Safety Products to offer fall protection and safety in accessing roof and floor areas. Bilco can also supply intruder protection systems to safeguard against trespass.
Bilco supply a comprehensive range of ladder and walkways for roof access. These include Fixed Vertical Ladders (with or without Safety Cages & Guardrails), retractable ladders and loft ladders; as well as a reange of roof mounted walkways to provide safe access to rooftops.
Our range of floor access solutions includes through-floor doors and the industry standard for accessing underfloor services - Howe Green floor access covers.
Further technical information is available to download from the BPi download Library
BIL-GUARD
Rooftop Guardrail Systems
BILCO FIXED VERTICAL LADDERS
Flat Roof Access Ladders
BILGUARD
Rooftop Guardrail Systems
BL-ZBOX
Retractable Ladders
BVA MULTI
Sealed Duct Covers
BWALK-A
Roof Walkway Systems
CLASSIC SERIES
Basement Access
CNIGUARD
Water Treatment Facility Intrusion Detection
GOLDEN KEY
Access Cover Lift-Off System
LADDERUP
Ladder Safety Post
OS2
Electronic Operators for Smoke Control Systems
PERMENTRY
Basement Access
POGO POLE
Ladder Safety Post
REM SMOKE VENTS
Automatic Smoke Vent
ROOFEP
Roof Edge Protection Systems
SKY-ACCESS
Roof Access Hatches
THERMOLATCH II
Hold/Release Mechanism
ULTRA SERIES
Basement Access
VERSAMOUNT
Roof Access Hatch
Bilco UK Key considerations when choosing ladders for safe rooftop access
July 2022
Bilco UK set to showcase innovative SKY Flatglass at RCI Show
June 2022
Bilco UK, one of the UK's leading providers of roof access solutions, will be exhibiting on 29th and 30th September at the RCI Show at Stadium MK, Milton Keynes.

On Stand 13, Bilco UK will be displaying its innovative 'three-in-one' SKY Flatglass, which can be utilised as a smoke vent, roof access hatch and rooflight. The SKY Flatglass supports specifiers in achieving the highest standards in safety, efficiency and aesthetics for flat roof installations across a wide range of commercial and residential projects.

Visitors will be able to see first-hand the product's high quality components, ease of use and aesthetics, with the Bilco UK team on hand to perform demonstrations and discuss upcoming projects with visitors.

The team will also be providing advice regarding the most successful roof hatch and ladder specifications and giving in-depth knowledge on Bilco UK's entire range of products.

This includes Bilco UK's range of Natural Smoke and Heat Exhaust Ventilators (NSHEV), which release smoke and hot flue gas in the event of a fire. Each of Bilco UK's CE-marked smoke vents are manufactured to meet the requirements of the Building Regulations, Approved Document B, and tested to BS9999 and BS EN12101-2.

Attendees can also find out information regarding Bilco UK's range of Roof Hatches, which provide safe, permanent and convenient access to roof areas as well as plant access, alongside its offering of high performance fixed, retractable and companionway ladders.

On Wednesday 29th September, Maria Carthy, Specification Sales Manager (Northern) for Bilco UK will be presenting an exclusive CPD session: "ACCESS ALL AREAS: Roof Access and Natural Smoke Ventilation for Flat Roofs" at 11am.

The session will provide attendees with exclusive information regarding roof access solutions, roof safety and natural smoke ventilation for flat roofs. The presentation will outline current practice regarding the supply of smoke ventilation and roof access, whilst discussing new design considerations and applications as a result of latest Building Regulations, with particular reference to the areas of fire, safety and security.

For those unable to attend the show, Bilco UK provides a comprehensive set of materials to aid the specification process. This information is available under our Resources Section and includes BIM models, written NBS specifications and an online guide for selecting the right roof access hatch or ladder.

Bilco UK is part of the Access 360 division of Tyman UK and Ireland, alongside Profab Access and Howe Green.

For further information on Bilco UK's complete range of roof access solutions call 01284 701696.
List all press releases