BILCO UK LTD
PAVILION 7, FORNHAM BUSINESS CENTRE
HALL FARM, FORNHAM ST MARTIN
BURY ST EDMUNDS
SUFFOLK IP31 1SL

Tel: 01284 701696
Fax: 01284 702531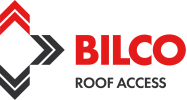 Suppliers of: access doors floor access doors roof access hatches roof access hatches roof fire vents roof smoke vents automatic roof smoke vents bs 7346 roof smoke vents bs 558 smoke vents en 12101
Bilco UK Ltd Supply a range of roof access hatches, smoke vents, floor doors, floor access covers, fall protection products and commercial escape & access ladders.
Based in Suffolk, Bilco can supply the construction trade with a range of standard roof hatches, smoke vents, and floor doors in various sizes and materials direct from stock, delivered by a nationwide pallet-line system or dedicated consignment. Bespoke items can also be undertaken with the assistance of our technical team.
NSHEV (Natural Smoke & Heat Exhaust Ventilators)
CE Marking: Bilco UK complies with all CE Marking legislation. See our website for our declaration of conformity.
Useful Resources:
Bilco Assist: Use Bilco assist to identify the essential design considerations required to ensure safe access points onto flat roof areas
BIM Models: Click Here
NBS Specifications: Click Here
CAD Drawings: Click Here
Installation Videos: Click Here
Find out more about the RIBA Accredited CPD: Safe Access All Areas Click Here
View the Howe Green entry on BPi: Click Here
Bilco supply the following ranges:
Roof access hatches provide access to the roof areas for routine maintenance and inspection as well as for servicing of HVAC systems and other roof mounted equipment. They are ideally suited for use in office buildings, flats, factories, warehouses, retail stores, shopping complexes, hotels, manufacturing plants, hospitals, schools, auditoria and sports facilities where roof access is a requirement.
Natural smoke vents help vent smoke and gases from burning buildings primarily to provide clearer means of escape for individuals within the building. They also aid firefighting visibility when entering the building to fight the fire and reduce the lateral spread of the fire. Used widely in stairwells, corridors, smoke shafts and on roof areas of factories, warehouses, auditoria and retail facilities. CE Marked Compliant.
Bilco natural smoke and heat exhaust ventilators are manufactured to comply with all the latest regulations including the Construction Products Regulation 305/2011. All standard vents are supplied CE marked and with a Declaration of Conformity and are manufactured to meet the demands of Building Regulations, Approved Document B, BS9999 and EN12101-2.
Bilco can also supply a range of Safety Products to offer fall protection and safety in accessing roof and floor areas. Bilco can also supply intruder protection systems to safeguard against trespass.
Bilco supply a comprehensive range of ladder and walkways for roof access. These include Fixed Vertical Ladders (with or without Safety Cages & Guardrails), retractable ladders and loft ladders; as well as a reange of roof mounted walkways to provide safe access to rooftops.
Our range of floor access solutions includes through-floor doors and the industry standard for accessing underfloor services - Howe Green floor access covers.
Further technical information is available to download from the BPi download Library
BIL-GUARD
Rooftop Guardrail Systems
BILCO FIXED VERTICAL LADDERS
Flat Roof Access Ladders
BILGUARD
Rooftop Guardrail Systems
BL-ZBOX
Retractable Ladders
BVA MULTI
Sealed Duct Covers
BWALK-A
Roof Walkway Systems
CLASSIC SERIES
Basement Access
CNIGUARD
Water Treatment Facility Intrusion Detection
GOLDEN KEY
Access Cover Lift-Off System
LADDERUP
Ladder Safety Post
OS2
Electronic Operators for Smoke Control Systems
PERMENTRY
Basement Access
POGO POLE
Ladder Safety Post
REM SMOKE VENTS
Automatic Smoke Vent
ROOFEP
Roof Edge Protection Systems
SKY-ACCESS
Roof Access Hatches
THERMOLATCH II
Hold/Release Mechanism
ULTRA SERIES
Basement Access
VERSAMOUNT
Roof Access Hatch
Bilco UK - Design dominates the Riverside Museum, Glasgow
July 2021
Bilco UK - Choosing the right roof access hatch and ladder for your project?
July 2021
Choosing the right roof access hatch and ladder for your project?

Whether you are working on a commercial or residential project, there are a number of
factors that must be addressed when deciding on a roof access hatch and accompanying
ladder to ensure its safe and compliant application for the entire lifecycle of the building.

Here Tony Stevens, Technical Estimator at Bilco UK, explores the main areas that should
be taken into consideration.

1.) Purpose for access
Whether for the education, healthcare, leisure or commercial sectors, roof access hatches
are required to provide permanent and secure access to the roof area. In order to make
sure you're choosing the correct system to meet your project's unique requirements, you
must first identify the main reason for requiring access to the roof.

Is it purely for maintenance reasons? Or will a safe means of access also be required for the
regular installation or removal of equipment from the roof?

Here you should also identify what tools and equipment will need to be transferred through
the access hatch, or whether it will just be the individual that is conducting the necessary
work.

2.) Frequency and product specification
Once you have established your reason for requiring safe access to the roof, you will then
be able to make an informed choice regarding which roof access hatch and corresponding
ladder system is best suited to meet the needs of your project.

The first considerations that must be addressed when specifying a ladder to gain roof access
is where the ladder will be mounted and the requirement of any additional safety elements
to ensure the continued safety of the individual when using the system. If a ladder is to be
mounted externally to gain access to a roof, it must be fitted with a safety cage and guard
rail to ensure safe and secure access.

For a small roof access hatch, such as the Bilco E‐50TB, which has internal dimensions of
915mm x 915mm, a fixed vertical ladder should be chosen. This type of ladder is also the
most suitable option for projects where space is limited.

In this instance, a retractable ladder would not be recommended, as the ladder angle would
hinder easy access as an individual moved closer to the hatch. However, retractable ladders
are ideal for use in areas including schools and hospitals where the roof hatch is larger, at
around 1500 mm in size and the floor area must be kept clear at all times.

To ensure easy and safe access, a minimum head clearance of 120mm is required, whilst the
maximum single climb should be no more than three metres, in accordance with BS4211‐
7.2.

If access to the roof is required on a regular basis for professionals that will have to transfer
tools and equipment through the hatch, a Fixed Staircase Roof Access Hatch, also known as
a Service Stair Roof Access Hatch, should be specified with a Companionway Ladder or a
Fixed Staircase. The companionway ladder is a 75 degree angled, rigid ladder, which
provides permanent access to a roof hatch of up to 2440mm.

It should here be noted that the roof hatch must be sufficient to maintain a head clearance
of 2000mm, as detailed in Building Regulations Part K.

When specifying a retractable ladder, it is essential that you know the height of the space
between the ceiling and the roof, more commonly known as the roof void. This is to ensure
the ladder box liner will fit inside the space once retracted. Calculating the height of the
floor to the underside of the roof access hatch should also be done at the initial stages to
ensure the ladder isn't too short or long.

Regardless of the size of the roof access hatch, the system should be operated easily and
safely with one hand, in accordance with the requirements outlined within the Manual
Handling Regulations, enabling the individual to maintain three points of contact with the
fixed ladder.

During the installation process, the ladder must be positioned opposite the hinge to ensure
safe and unobstructed access.

3.) Bespoke requirements
To ensure the criteria is successfully met, consideration should be given to the wider options
available for both the roof access hatch and corresponding ladder.

For example, ladders that are supplied with relevant fire ratings and available with vertical
backboards that include steps and a handrail for enhanced safety and security should also
be considered to meet relevant building regulations.

Increased access opening sizes or double leaf configurations should also be explored where
access is required for larger items of equipment or tools. Motorised options also allow the
individual to safely maintain contact with the ladder when entering or exiting the hatch.

Regardless of the project type, all installations should be subject to individual Risk
Assessments. Comprehensive training should also be provided for all professionals,
supported by Method Statements regarding safe and correct use of the access solutions
installed.

For advice on how to specify the correct ladder, visit: https://www.bilcouk.co.uk/news/specifying-ladders

For further information on specifying the right roof access hatch for your upcoming project,
download Bilco UK's free guide: https://www.bilcouk.co.uk/files/downloads/choosing-the-right-access-hatch-bilco.pdf
List all press releases