BILCO UK LTD
PARK FARM BUSINESS CENTRE
FORNHAM ST GENEVIEVE
BURY ST EDMUNDS
SUFFOLK IP28 6TS

Tel: 01284 701696
Fax: 01284 702531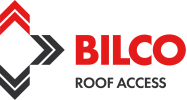 Suppliers of: access doors floor access doors roof access hatches roof access hatches roof fire vents roof smoke vents automatic roof smoke vents bs 7346 roof smoke vents bs 558 smoke vents en 12101
Bilco UK Ltd Supply a range of roof access hatches, smoke vents, floor doors, floor access covers, fall protection products and commercial escape & access ladders.
Based in Suffolk, Bilco can supply the construction trade with a range of standard roof hatches, smoke vents, and floor doors in various sizes and materials direct from stock, delivered by a nationwide pallet-line system or dedicated consignment. Bespoke items can also be undertaken with the assistance of our technical team.
NSHEV (Natural Smoke & Heat Exhaust Ventilators)
CE Marking: Bilco UK complies with all CE Marking legislation. See our website for our declaration of conformity.
Useful Resources:
Bilco Assist: Use Bilco assist to identify the essential design considerations required to ensure safe access points onto flat roof areas
BIM Models: Click Here
NBS Specifications: Click Here
CAD Drawings: Click Here
Installation Videos: Click Here
Find out more about the RIBA Accredited CPD: Safe Access All Areas Click Here
View the Howe Green entry on BPi: Click Here
Bilco supply the following ranges:
Roof access hatches provide access to the roof areas for routine maintenance and inspection as well as for servicing of HVAC systems and other roof mounted equipment. They are ideally suited for use in office buildings, flats, factories, warehouses, retail stores, shopping complexes, hotels, manufacturing plants, hospitals, schools, auditoria and sports facilities where roof access is a requirement.
Natural smoke vents help vent smoke and gases from burning buildings primarily to provide clearer means of escape for individuals within the building. They also aid firefighting visibility when entering the building to fight the fire and reduce the lateral spread of the fire. Used widely in stairwells, corridors, smoke shafts and on roof areas of factories, warehouses, auditoria and retail facilities. CE Marked Compliant.
Bilco natural smoke and heat exhaust ventilators are manufactured to comply with all the latest regulations including the Construction Products Regulation 305/2011. All standard vents are supplied CE marked and with a Declaration of Conformity and are manufactured to meet the demands of Building Regulations, Approved Document B, BS9999 and EN12101-2.
Bilco can also supply a range of Safety Products to offer fall protection and safety in accessing roof and floor areas. Bilco can also supply intruder protection systems to safeguard against trespass.
Bilco supply a comprehensive range of ladder and walkways for roof access. These include Fixed Vertical Ladders (with or without Safety Cages & Guardrails), retractable ladders and loft ladders; as well as a reange of roof mounted walkways to provide safe access to rooftops.
Our range of floor access solutions includes through-floor doors and the industry standard for accessing underfloor services - Howe Green floor access covers.
Further technical information is available to download from the BPi download Library
BIL-GUARD
Rooftop Guardrail Systems
BILCO FIXED VERTICAL LADDERS
Flat Roof Access Ladders
BILGUARD
Rooftop Guardrail Systems
BL-ZBOX
Retractable Ladders
BVA MULTI
Sealed Duct Covers
BWALK-A
Roof Walkway Systems
CLASSIC SERIES
Basement Access
CNIGUARD
Water Treatment Facility Intrusion Detection
GOLDEN KEY
Access Cover Lift-Off System
LADDERUP
Ladder Safety Post
OS2
Electronic Operators for Smoke Control Systems
PERMENTRY
Basement Access
POGO POLE
Ladder Safety Post
REM SMOKE VENTS
Automatic Smoke Vent
ROOFEP
Roof Edge Protection Systems
SKY-ACCESS
Roof Access Hatches
THERMOLATCH II
Hold/Release Mechanism
ULTRA SERIES
Basement Access
VERSAMOUNT
Roof Access Hatch
Bilco - Operations re-opening from 4 May
April 2020
Bilco CS-50TB Roof Access Hatch Provides the Perfect Solution for Roof-Top Access
April 2020
Bilco CS-50TB Roof Access Hatch Provides the Perfect Solution for Roof-Top Access at Blair Castle

Blair Castle is located near the village of Blair Atholl in Perthshire and is one of Scotland's most famous landmarks. The Category A listed building is said to have been constructed in 1269 and has been extensively added to over the years. It is now one of the most popular visitor attractions in Scotland with thousands of people visiting each year from all around the world to marvel at both the building and its contents. Blair Castle houses important collections of weapons, paintings, furniture, hunting trophies and needlework, and is also the home garrison of the Atholl Highlanders (the only legal private army in Europe).

Maintaining such a historic monument is a massive task. The Atholl Estate employ an army of staff to ensure this iconic property is preserved for future generations. One of the many problems in looking after such a building is the fact that it was not designed with ease of access to the roof in mind. As Angus MacDonald, the Works Manager for Atholl Estates pointed out: "To gain access to parts of the roof involved using loose ladders and having to climb through a small trap door and walk across sections of roof, often in typical Scottish weather!"

From the point of view of both convenience and safety, it was decided to explore other options to make routine maintenance a much simpler task. Following his attendance at a CPD seminar given by Bilco in Edinburgh, Angus decided to invite Bilco to visit the castle, and following a site survey and discussions with the Estate office and a Bilco engineer, it was agreed that a Bilco CS-50TB Companionway Roof Access Hatch would provide an ideal solution.

The hatch, which is fitted at an angle on the traditional pitched slated roof section, is easily accessible from the attic space within the castle and gives quick, easy and safe access to the roof - permitting easier movement of maintenance personnel, tools and equipment.

As with all Bilco hatches, the Aluminium CS-50TB is manufactured to a very high standard, fully insulated and meets all British Standards for air leakage, weatherproof and security, an important issue at Blair Castle. To ensure that using the hatch is safe and simple, it features a robust hold-open arm which locks in place when the hatch is opened. The spring assisted opening of the hatch can be calibrated to suit various locations ensuring safe and controlled operation.

Robust manufacture and ease of operation make this the ideal solution for the castle staff who are delighted that simple maintenance tasks no longer require climbing skills.
List all press releases