BILCO UK LTD
PARK FARM BUSINESS CENTRE
FORNHAM ST GENEVIEVE
BURY ST EDMUNDS
SUFFOLK IP28 6TS

Tel: 01284 701696
Fax: 01284 702531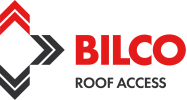 Suppliers of: access doors floor access doors roof access hatches roof access hatches roof fire vents roof smoke vents automatic roof smoke vents bs 7346 roof smoke vents bs 558 smoke vents en 12101
Bilco UK Ltd Supply a range of roof access hatches, smoke vents, floor doors, floor access covers, fall protection products and commercial escape & access ladders.
Based in Suffolk, Bilco can supply the construction trade with a range of standard roof hatches, smoke vents, and floor doors in various sizes and materials direct from stock, delivered by a nationwide pallet-line system or dedicated consignment. Bespoke items can also be undertaken with the assistance of our technical team.
NSHEV (Natural Smoke & Heat Exhaust Ventilators)
CE Marking: Bilco UK complies with all CE Marking legislation. See our website for our declaration of conformity.
Useful Resources:
Bilco Assist: Use Bilco assist to identify the essential design considerations required to ensure safe access points onto flat roof areas
BIM Models: Click Here
NBS Specifications: Click Here
CAD Drawings: Click Here
Installation Videos: Click Here
Find out more about the RIBA Accredited CPD: Safe Access All Areas Click Here
View the Howe Green entry on BPi: Click Here
Bilco supply the following ranges:
Roof access hatches provide access to the roof areas for routine maintenance and inspection as well as for servicing of HVAC systems and other roof mounted equipment. They are ideally suited for use in office buildings, flats, factories, warehouses, retail stores, shopping complexes, hotels, manufacturing plants, hospitals, schools, auditoria and sports facilities where roof access is a requirement.
Natural smoke vents help vent smoke and gases from burning buildings primarily to provide clearer means of escape for individuals within the building. They also aid firefighting visibility when entering the building to fight the fire and reduce the lateral spread of the fire. Used widely in stairwells, corridors, smoke shafts and on roof areas of factories, warehouses, auditoria and retail facilities. CE Marked Compliant.
Bilco natural smoke and heat exhaust ventilators are manufactured to comply with all the latest regulations including the Construction Products Regulation 305/2011. All standard vents are supplied CE marked and with a Declaration of Conformity and are manufactured to meet the demands of Building Regulations, Approved Document B, BS9999 and EN12101-2.
Bilco can also supply a range of Safety Products to offer fall protection and safety in accessing roof and floor areas. Bilco can also supply intruder protection systems to safeguard against trespass.
Bilco supply a comprehensive range of ladder and walkways for roof access. These include Fixed Vertical Ladders (with or without Safety Cages & Guardrails), retractable ladders and loft ladders; as well as a reange of roof mounted walkways to provide safe access to rooftops.
Our range of floor access solutions includes through-floor doors and the industry standard for accessing underfloor services - Howe Green floor access covers.
Further technical information is available to download from the BPi download Library
BIL-GUARD
Rooftop Guardrail Systems
BILCO FIXED VERTICAL LADDERS
Flat Roof Access Ladders
BILGUARD
Rooftop Guardrail Systems
BL-ZBOX
Retractable Ladders
BVA MULTI
Sealed Duct Covers
BWALK-A
Roof Walkway Systems
CLASSIC SERIES
Basement Access
CNIGUARD
Water Treatment Facility Intrusion Detection
GOLDEN KEY
Access Cover Lift-Off System
LADDERUP
Ladder Safety Post
OS2
Electronic Operators for Smoke Control Systems
PERMENTRY
Basement Access
POGO POLE
Ladder Safety Post
REM SMOKE VENTS
Automatic Smoke Vent
ROOFEP
Roof Edge Protection Systems
SKY-ACCESS
Roof Access Hatches
THERMOLATCH II
Hold/Release Mechanism
ULTRA SERIES
Basement Access
VERSAMOUNT
Roof Access Hatch
Bilco - How to Select the Proper Sound Rating for Automatic Smoke Vents
February 2021
Crossrail systemwide contractor ATC reaches for new heights with the help of Bilco UK
January 2021
With the new Elizabeth line set to deliver a 10% increase in rail capacity across central London, the project will provide a high frequency service that reduces journey times and creates new travel opportunities by linking 41 stations across 100 kilometres.

As part of the landmark construction project, over 42 kilometres of new tunnels, 50 kilometres of new track and 10 new stations are being developed in conjunction with major upgrades to the existing infrastructure.

Throughout the construction stages of the central section, which spans from Westbourne Park to Plumstead and Pudding Mill Lane, over 350 of Bilco UK's innovative aluminium Ladder Up® Safety Posts have been specified by Crossrail's systemwide contractor Alstom TSO Costain Joint Venture (ATC Systemwide) to provide safe and secure access.

Weighing just seven kilograms due to the milled aluminium construction, the resilient Ladder Up® Safety Posts will provide engineers with unobstructed access to the walkways when conducting essential maintenance throughout the tunnels, once the line is operational.

Once fully open, the Elizabeth line will provide an additional 1.5 million people with access to central London within 45 minutes, covering Reading and Heathrow in the West, right through to Shenfield and Abbey Wood in the East.

The specification process, managed by Construction & Rail Contractors McNealy Brown, focused on the requirement for durable yet functional access solutions that would consistently provide a safe and direct step through onto the walkway, without impacting on the surrounding electrical services.

The unique and high quality construction of the Ladder Up® Safety Post fulfilled each requirement of the brief. This includes features such as the innovative telescopic post, which mounts permanently to the top two rungs of any fixed ladder to provide a secure handhold that enables the user to enter or exit the opening in an upright and balanced position.

Clive Burfoot, Contract Manager at McNealy Brown, said: "When we first began researching potential access solutions for the Crossrail project's central section, it became clear quite quickly that the Bilco UK Ladder Up® Safety Post was the only product available on the UK market that would fulfil our extensive list of requirements.

"The telescopic extension was one of the main benefits that secured its specification for this project, as it enables the Ladder Up® safety post to be both retracted and extended, a key function that wasn't available with any other access solution."

Each ladder has been installed with two Ladder Up® Safety Posts, which are located on either side of the ladder to provide the direct step through onto the walkway for increased safety and efficiency.

The installation process, which has been managed by ATC Systemwide, will provide secure access throughout all essential areas of the central section, including at either end of every station and at additional strategic locations.

Vimesshen Ravindran, Senior Mechanical Engineer at ATC Systemwide, said: "The lightweight construction of the Ladder Up® Safety Posts ensured the installation process was quick and easy, resulting in no unforeseen issues on site. When the system retracts, the high quality spring-balance and convenient lever release provides a controlled means of lowering into its retracted position. This delivers enhanced ease of operation, ensuring long term suitability and usability for the engineers when undertaking future maintenance tasks.

"The Ladder Up® Safety Posts will play an essential role in ensuring the central section of the Elizabeth line continues to run at the highest standard, so it was crucial we specified access solutions that would facilitate the continued maintenance of the line, safely and efficiently."

The telescopic tubular section automatically locks when fully extended, while the adjustable mounting hardware accommodates any ladder rung size or spacing. The corrosion resistant construction can also withstand the demanding environment of the London underground system, ensuring its successful operation for years to come.

Darren Waters, Managing Director of Bilco UK, said: "We are extremely proud to have been involved in the UK's high profile Crossrail infrastructure project and have worked closely with McNealy Brown and ATC Systemwide throughout every stage of the specification and installation stages.

"This has ensured our unique Ladder Up® Safety Posts have fulfilled each individual requirement of the central section of the Elizabeth line, from security and ease of usability, right through to long term durability. We look forward to seeing the completion of the Crossrail project as our innovative access solutions play a vital role in ensuring its safe and successful operation."

Aiming to make travelling throughout the capital easier, quicker and less crowded for passengers, the Elizabeth line will not only reduce the strain on London's transport network but transform the way passengers experience and interact with the city and its suburbs.

For further information on Bilco UK's complete range of roof access solutions, visit www.bilcouk.co.uk or call 01284 701696.
List all press releases