BILCO UK LTD
PARK FARM BUSINESS CENTRE
FORNHAM ST GENEVIEVE
BURY ST EDMUNDS
SUFFOLK IP28 6TS

Tel: 01284 701696
Fax: 01284 702531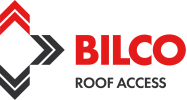 Suppliers of: access doors floor access doors roof access hatches roof access hatches roof fire vents roof smoke vents automatic roof smoke vents bs 7346 roof smoke vents bs 558 smoke vents en 12101
Bilco UK Ltd Supply a range of roof access hatches, smoke vents, floor doors, floor access covers, fall protection products and commercial escape & access ladders.
Based in Suffolk, Bilco can supply the construction trade with a range of standard roof hatches, smoke vents, and floor doors in various sizes and materials direct from stock, delivered by a nationwide pallet-line system or dedicated consignment. Bespoke items can also be undertaken with the assistance of our technical team.
NSHEV (Natural Smoke & Heat Exhaust Ventilators)
CE Marking: Bilco UK complies with all CE Marking legislation. See our website for our declaration of conformity.
Useful Resources:
Bilco Assist: Use Bilco assist to identify the essential design considerations required to ensure safe access points onto flat roof areas
BIM Models: Click Here
NBS Specifications: Click Here
CAD Drawings: Click Here
Installation Videos: Click Here
Find out more about the RIBA Accredited CPD: Safe Access All Areas Click Here
View the Howe Green entry on BPi: Click Here
Bilco supply the following ranges:
Roof access hatches provide access to the roof areas for routine maintenance and inspection as well as for servicing of HVAC systems and other roof mounted equipment. They are ideally suited for use in office buildings, flats, factories, warehouses, retail stores, shopping complexes, hotels, manufacturing plants, hospitals, schools, auditoria and sports facilities where roof access is a requirement.
Natural smoke vents help vent smoke and gases from burning buildings primarily to provide clearer means of escape for individuals within the building. They also aid firefighting visibility when entering the building to fight the fire and reduce the lateral spread of the fire. Used widely in stairwells, corridors, smoke shafts and on roof areas of factories, warehouses, auditoria and retail facilities. CE Marked Compliant.
Bilco natural smoke and heat exhaust ventilators are manufactured to comply with all the latest regulations including the Construction Products Regulation 305/2011. All standard vents are supplied CE marked and with a Declaration of Conformity and are manufactured to meet the demands of Building Regulations, Approved Document B, BS9999 and EN12101-2.
Bilco can also supply a range of Safety Products to offer fall protection and safety in accessing roof and floor areas. Bilco can also supply intruder protection systems to safeguard against trespass.
Bilco supply a comprehensive range of ladder and walkways for roof access. These include Fixed Vertical Ladders (with or without Safety Cages & Guardrails), retractable ladders and loft ladders; as well as a reange of roof mounted walkways to provide safe access to rooftops.
Our range of floor access solutions includes through-floor doors and the industry standard for accessing underfloor services - Howe Green floor access covers.
Further technical information is available to download from the BPi download Library
BIL-GUARD
Rooftop Guardrail Systems
BILCO FIXED VERTICAL LADDERS
Flat Roof Access Ladders
BILGUARD
Rooftop Guardrail Systems
BL-ZBOX
Retractable Ladders
BVA MULTI
Sealed Duct Covers
BWALK-A
Roof Walkway Systems
CLASSIC SERIES
Basement Access
CNIGUARD
Water Treatment Facility Intrusion Detection
GOLDEN KEY
Access Cover Lift-Off System
LADDERUP
Ladder Safety Post
OS2
Electronic Operators for Smoke Control Systems
PERMENTRY
Basement Access
POGO POLE
Ladder Safety Post
REM SMOKE VENTS
Automatic Smoke Vent
ROOFEP
Roof Edge Protection Systems
SKY-ACCESS
Roof Access Hatches
THERMOLATCH II
Hold/Release Mechanism
ULTRA SERIES
Basement Access
VERSAMOUNT
Roof Access Hatch
Bilco Safe access all areas with Access 360
December 2019
Bilco UK Ltd - Specifying Ladders?
November 2019
It seems the humble ladder has been around forever - a 10,000-year-old painting in a cave in Valencia shows ladders being used to raid a wild honeybee nest.

Whilst the material used to construct this ancient piece of equipment has evolved over the centuries, from grasses to rope to wood and then metal, the principle design factors and functionality remain as do the potential hazards.

Facts and figures:

Figures published by the Health and Safety Executive (HSE) in 2018 indicate that 26% of fatal injuries are caused from a fall from height with 37 fatalities in 2018.

Whilst only 8% of non-fatal injuries are caused by a fall from height the numbers are significantly higher – 43,000 accidents across all industries. The construction sector accounts for 18% of those accidents!

Architects, specifiers and building contractors have a duty of care to ensure that when specifying ladders they give due consideration to a number of factors to help to minimise the risk of falls

Key Considerations When Specifying Ladders

Tony Stevens, Technical Estimator at Bilco UK outlines some of the key factors to be considered when specifying ladders for accessing a roof area.

Where is the ladder going to be used?

If the ladder is required to gain access to the roof and to be mounted externally it will require a safety cage and guard rail to enter the roof safely.

What is the ladder going to be used with?

You need to have a clear understanding of the type of access product the ladder is going to be used with.

For a small hatch, such as the Bilco E-50TB, which has internal dimensions of 915mm x 915mm, a fixed vertical ladder should be specified. A retractable ladder would not be recommended for the E-50TB as the ladder angle would hinder access when you get close to the hatch.

Where frequent access to the roof area is required for maintenance personnel, tools and equipment a companionway roof hatch, like the CS-50TB which is a larger elongated access hatch, is generally required. In this instance, a companionway ladder or a retractable ladder can be specified (the maximum size for companionway would be 2440mm and 1500mm for retractable).

The companionway ladder is a 75 degree angled, rigid ladder providing permanent access to the roof hatch.

Retractable ladders are ideal for use in areas, such as schools and hospitals, where the floor space must be kept clear. They can be mounted above a ceiling and be offered with additional vertical backboards with steps and a handrail. They can also be supplied with fire rating.

Where access is required to the roof area via a smoke ventilator, like the Bilco ESW-50REM, a retractable ladder is not an option. The very nature of the mechanism of a retractable ladder would prevent the flow of smoke through the vent.It would, therefore, be counterproductive to use a retractable ladder with a smoke vent, although we have seen this specified on more than one occasion!

The only recommended ladder for use with a smoke ventilator is a fixed vertical ladder, due to the small footprint of this type of ladder.

Ladder Height

Knowing the height of the floor to underside of roof access hatch that you wish to access may seem incredibly obvious, but you may be surprised by the number of ladders that are specified either too short or too long for the height required!

Roof Void Height

When specifying a retractable ladder it is essential that you know the height of the roof void - the space between the ceiling and the roof. This is to ensure the ladder box liner will fit inside the space once retracted.

What happens if you get the specification wrong?

If you specify a small hatch for use with either a companionway ladder or retractable ladder it will be difficult to access, so it will not be functional.

If you specify a large length hatch, it will be difficult to access from a fixed vertical ladder. The worker will have to overstretch to open and close the hatch, putting themselves into an unsafe position.

If you specify a retractable ladder with a smoke ventilator you will compromise the integrity of the smoke ventilator by blocking the flow of smoke.

To conclude, specifying ladders might seem like a straightforward aspect of a building project but the health and safety and functionality implications are far-reaching. Always ensure you specify the right type of ladder and hatch that will provide the safest and easiest access to the roof area.

If you need some help with the specifying the right ladder to use for roof access please contact Tony – tony.stevens@access-360.co.uk.
List all press releases