RADMAT BUILDING PRODUCTS LTD
HOLLAND HOUSE
VALLEY WAY
ROCKINGHAM ROAD
MARKET HARBOROUGH
LEICESTERSHIRE LE16 7PS

Tel: 01858 410372
Fax: 01858 410572

Suppliers of: Flat Roof Waterproofing, Structural Waterproofing, Hot Melt Bitumen Membranes, Waterproofing, Green Roofs, Roof Gardens, Access Decking Podiums, Car Park Roofs.
Radmat Building Products.
Radmat Building Products is an independent British company marketing a range of waterproofing systems for wherever it is required to waterproof a structure or part of a structure.
Social Media: Twitter / Facebook / Linkedin
Radmat Building Products are suppliers of high performance waterproofing materials marketed via specification assistance to architects, consulting engineers and quantity surveyors. The company is committed to providing technical support to the specifier and construction team with the elements of service that give comfort and a satisfactory waterproofing solution to meet the parameters given. Our range of products include:
A Radmat Blue Roof system offers an effective means of providing a Sustainable Drainage solution (SuDS) in inner city and urban environments, attenuating rainfall at roof level to provide controlled drainage of rainwater from the site. Suitable for zero falls flat roofs, terraces and podiums a Blue Roof can be finished with paving, ballast or a green roof system: delivering amenity and rainwater source control without having to locate storage tanks underground.
MedO is a green roof solution that uses established green roofing technologies in a simple and straightforward way. A variety of green roof solutions can be created - from low maintenance sedum matting and wildflower meadows, to landscaped roof gardens with lawns, shrubs and water features.
PermaQuik 6100 Monolithic membrane roofing system is a one part, hot applied, seamless rubberised self-healing membrane made from bitumen, natural rubbers, and a blend of polymers, further reinforced with a high tensile polyester fabric. This mix combines excellent waterproofing performance with toughness, flexibility, and strong adhesion to a variety of substrates.
ParaFlex is a fast curing, cold applied polyester resin waterproofing system. It is 'wet on wet' between layers so it doesn't need to be left to cure between coats. This means a faster application to give a continuous monolithic waterproof material.
Esha is universal waterproofing and roofing membrane not only made from recycled end-of-life bitumen polyolefin products it is also 100% recyclable. A patented manufacturing method Esha is a shrink-free, fully adhered membrane that is more flexible and stronger than conventional membranes and has greater stability and durability.
EshaFlex membranes feature Groove Technology®, a patented underside finish that ensures the heat acts only where it is needed, reducing warming of the membrane and increasing melting of the PE foil.
Single Ply Membranes for use as mechanically fastened or adhered roof waterproofing on flat or pitched roofs. Suitable for refurbishment and new build applications.
Radmat Protherm Quantum - The world's thinnest inverted insulation system
A global leader in the manufacture of high-performance materials, Kingspan Insulation has worked exclusively with Radmat to develop Quantum as the system choice for any inverted roof, terrace or balcony.
ProTherm Rockface A2 – Non-Combustible Upstand Insulation Board
A Non-Combustible Upstand Insulation Board used to thermally insulate and protect upstand walls in inverted flat roof systems. Classified Euroclass A2-s1,d0 to BS EN13501-1:2108 by WarringtonFire under classification report no. 19808F dated 10 10 2019. Building Regulation Approved Document B volume 1 – dwellings and volume 2 - non-dwellings compliant solution for buildings over 18m high in England. Technical Handbook – domestic Annex 2.C and Technical Handbook – non-domestic Annex 2.F compliant solution for buildings over 11m high in Scotland.
ALUBASE XL
Roofing Membranes
ESHA FLEX
Roofing Membranes
ESHA GUM
Self-Adhesive Roofing Membranes
ESHA RBM
Roofing Membranes
ESHA UNIVERSAL
Roofing Membranes
ESHABASE ALU
Vapour Barriers
ESHABOND
Membrane Adhesives
ESHAFLEX
Reinforced Bitumen Membranes
ESHAFLEX FIRESAFE
Roofing Membranes
ESHAFLEX PROTRIM
Roof Trims
ESHAFLEX TOTAL
Bituminous Waterproofing Membranes
ESHAGREEN SBS
Bituminous Waterproofing Membranes
ESHAGUM
Reinforced Bitumen Membranes
ESHAPLAN
Roofing Membranes
ESHAPLAN B
Single Ply Roofing Membranes
ESHAPLAN FB
Single Ply Roofing Membranes
ESHASTICK
Membrane Adhesives
ESHASTIK
Adhesive for Insulation Materials
ESHATHERM
Vapour Pressure Layer Membranes
ESHATHERM BLACK MINERAL
Roofing Membranes
ESHAUNIVERSAL
Roofing Membranes
ESHAVENT
Vapour Pressure Layer Membranes
PARAFLEX
Liquid Membrane System
PERMAQUIK
Traffic Bearing Waterproofing
PERMAQUIK 6100
Liquid Membrane System
PERMAQUIK PQ 2016
Fabric Reinforcement
PERMAQUIK PQ 2060
Reinforcement Sheet
PERMAQUIK PQ 2063
Reinforcement Sheet
PERMAQUIK PQ 2178
Glass Ply Reinforcement
PERMAQUIK PQ 6100
Bitumen Waterproofing
PERMAQUIK PQ 6145
Bitumen
PERMAQUIK PQ 6170
Bitumen
PERMAQUIK PQ ECTOFLEX 4020
Concrete Waterproofing
PIPEPOCKETS
Pipe Penetration Seals
PROFAST
Roof Membrane Fastening System
PROFLOW
Rainwater Outlets
PROSAFE
Roof Safety Systems
PROSCAN
Thermographic Roof Surveys
PROTHERM CELGLAS
Warm Roof Insulation Boards
PROTHERM G XENERGY MinK
Geotextiles
PROTHERM G XENERGY SL-EP
Inverted Roof Insulation Boards
PROTHERM G XENERGY ULTRA
Inverted Roof Insulation Boards
PROTHERM QUANTUM
Roof Insulation
PROTHERM QUANTUM HYBRID
Inverted Roof Insulation Systems
PROTHERM QUANTUM PLUS
Inverted Roof Insulation Systems
PROTHERM QUANTUM PURE
Inverted Roof Insulation Systems
PROTHERM ROCKFACE A2
Non-Combustible Upstand Insulation Boards
RADMAT MIN-K
Vapour Permeable Membranes
RADMAT PROCLAD
Insulation Boards
READYSEAL
Liquid Applied Cold Resin Membrane
READYSEAL ONE
Liquid Waterproofing Membranes
SEDUMPLUS
Green Roof Vegetation Mats
Radmat celebrates WGRD World Green Roof Day 2021
July 2021
Thinner by design ProTherm Quantum PLUS+
April 2021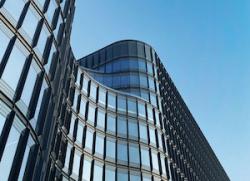 Environmental issues influence the construction industry at every stage of the building process. Government legislation and the Building Regulations have become more stringent with every update, requiring more sustainable approaches, and driving the industry to design, construct and deliver more energy-efficient buildings.

Building balconies and terraces over heated space is problematic for architects, designers and contractors: in new-build applications, stringent regulatory requirements and long-term economic viability have created greater demand for improved energy efficiency, while roofing designers and installers must strive to keep overall construction as thin as possible.

In order to meet the required U-values, the insulation will sometimes be installed both on top of and on the underside of the balcony or terrace. Not only can this be time-consuming, technically challenging and pose a condensation risk, it can also add unnecessary costs and increase the overall thickness of the construction.

There remains a huge industry demand for thinner and better performing products that will have a smaller impact on constructability and function in use. These limitations can significantly impact the ability to meet the requirements of Approved Document Part L Approved Document Part M and NHBC Chapter 7.1 when designing inverted roof constructions. Here the demand to insulate above habitable space can make it difficult for a designer to meet the backdrop of increasing thermal requirements whilst meeting the desire to maximise the glass façade and cater for a level threshold.

Inverted Roofing System market leader Radmat Building Products developed the ProTherm Quantum Inverted Roof Systems in 2014 to tackle exactly these issues, and in 2016 the BBA Certified ProTherm Quantum VIP Inverted Roof Systems; making it the first Vacuum Insulated Panel system to achieve such an accolade. Since then, ProTherm Quantum VIP has undergone continual development, resulting in the BBA Certifying ProTherm Quantum PLUS+ VIP Inverted Roof Systems in 2020.

ProTherm Quantum PLUS+ consists of a rigid Vacuum Insulated Panel (VIP) robotically coated with an elastomeric waterproof coating, creating a robust ultra-high performance insulation panel with a Design Lambda value of 0.007 W/mK, potentially reducing insulation thickness to 72mm to achieve a 0.15 W/m2K U-value, as opposed to 220mm of Extruded Polystyrene (XPS) or 240mm of Expanded Polystyrene (EPS).

ProTherm Quantum PLUS+ can dramatically reduce the thickness of inverted roofing systems without compromising thermal performance whilst still achieving level thresholds. Suitable for use in roofs, roof terraces, podiums, enclosed balconies over heated space, insulated walkways, green roofs and blue roofs ProTherm Quantum PLUS+ provides the thinnest and most robust state of the art insulation system for inverted roof construction.

Whether designing an inverted roof to achieve the lowest possible Surface Slab Level to Finished Floor Level (SSL-FFL) or rectifying unexpected slab of floor level issues, ProTherm Quantum PLUS+ provides the thinnest insulation solution for a given u-value in roof, roof terrace, podium and balconies over heated space.

To ensure every project achieves an optimal solution Radmat's in-house Quantum Design Team provide a full service, from initial outline design and thermal calculation to pre-delivery site survey, providing a final design solution with layout drawings for sign off. This comprehensive process considers the insulation thickness requirements early in the design process, highlighting potential threshold issues and providing the most cost effective solution to meet the target U-value.
List all press releases