ROOF SAFETY PLATFORMS suppliers
View Supplier
HARCON SERVICES LIMITED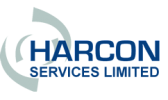 View Supplier
SAFESITE LTD
Safesite is one of the few companies able to offer a complete range of solutions from a single source. We both manufacture, install and certify fall protection systems including roof edge guardrails, lifelines, mobile man anchors, rooftop safety and anchorage systems. Safesite's re-certification service also provides a complete maintenance and re certification service as outlined in BS 7883:1997 and BS EN 365:1993.

GET YOUR COMPANY LISTED HERE
Get listed
If you supply ROOF SAFETY PLATFORMS then contact us today! There has never been a better time to promote your company and products with BPi. Get in touch NOW and your company will be available to our millions of users. Send us your details or simply call us.