HOT WATER HEATERS ELECTRIC Instantaneous Automatic suppliers
View Supplier
GDHV HOT WATER - GLEN DIMPLEX HEATING & VENTILATIO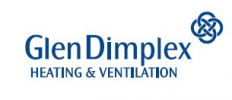 View Supplier
ZIP WATER UK
Zip Heaters specialise in the supply of instant hot water heaters otherwise known as oversink boiling water dispensers or boiling water dispensing taps. Built-in to kitchens, boiling water dispensers provide instant boiling water on demand and have domestic, commercial and industrial applications.
GET YOUR COMPANY LISTED HERE
Get listed
If you supply HOT WATER HEATERS ELECTRIC Instantaneous Automatic then contact us today! There has never been a better time to promote your company and products with BPi. Get in touch NOW and your company will be available to our millions of users. Send us your details or simply call us.