BARRIERS Concrete Safety Permanent suppliers
View Supplier
ELITE PRECAST CONCRETE LIMITED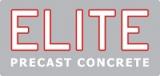 View Supplier
ZAUN LTD
Whatever your fencing needs, we are sure you will find the perfect fencing solution at Zaun Limited. Whether you require security fencing, perimeter fencing, ornate fences, MUGA sports fences, school fencing, playground fences, electric fences, swimming pool fencing, automatic gates or steel railings, you will find it at Zaun.co.uk.
GET YOUR COMPANY LISTED HERE
Get listed
If you supply BARRIERS Concrete Safety Permanent then contact us today! There has never been a better time to promote your company and products with BPi. Get in touch NOW and your company will be available to our millions of users. Send us your details or simply call us.