GUTTERS Stainless Steel . suppliers
View Supplier
METAL GUTTA
View Supplier
APERAM
APERAM STAINLESS SERVICE & SOLUTIONS UK LTD is the UK leading manufacturer of stainless steel roofing, facade and rainscreen cladding systems. Aperam Stainless Steel is available for curved roofs, standing seam roofing, and rainscreen cladding. Stainless steel is suited to most types of roofing including batten rolls,standing seams, self-supporting trays, for both new build and renovation projects.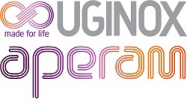 GET YOUR COMPANY LISTED HERE
Get listed
If you supply GUTTERS Stainless Steel . then contact us today! There has never been a better time to promote your company and products with BPi. Get in touch NOW and your company will be available to our millions of users. Send us your details or simply call us.