HYDRON PROTECTIVE COATINGS LTD
UNIT 7
PHOENIX ROAD
WEDNESFIELD
WOLVERHAMPTON
WEST MIDLANDS WV11 3PX

Tel: 01902 450950
Fax: 01902 451050

Suppliers of: thermal insulating paint, Anti-Graffiti coatings spray paint remover intumescent coatings
Hydron are UK suppliers of a wide range of technically advanced paints and coatings. Our ranges include anti-graffiti coatings and removers, water repellants, fire protection paints and innovative thermally insulating paints.
Our coatings and paints have a proven track record of success that is a direct result of listening to our customers and satisfying their requirements. Our industry leading range of products and services are specified and supplied throughout the U.K. to many major companies and service all types of industry as well as local and central government.
External Anti-Graffiti Coatings.
Hydron manufacture a extensive range of anti graffiti coatings, these include:
Nu-Guard® AG Clear a long life exterior Clear Anti Graffiti coating system.
Nu-Guard® AG Colour is long life Pigmented Anti-Graffiti coating system.
Nu-Cryl AG Clear Protection, a permanent economical clear protection for Brick, Stone and Concrete.
Nu-Sil® AG the clear protector, Semi-Permanent clear protection for Brick and Stone.
Internal Anti-Graffiti Coating.
Nu-Flame AG Colourcoat® is an attractive anti-Graffiti multi colour paint, Long Life Protection against Vandals.
We manufacture and supply a comprehensive range of environmentally safe spray paint graffiti removers.
AG2 Graffiti Remover – Liquid Graffiti Remover for sensitive surfaces
AG3 Graffiti Remover – Liquid Graffiti Remover for non porous surfaces and metal
AG4 Graffiti Remover – Gel Graffiti Remover for porous surfaces such as brickwork and concrete
SL1 Shadow Lifter – Removes shadows from porous surfaces
Nu-Guard® NRG Thermal Insulating Coatings.
Nu-Guard® NRG coatings advanced formulae increases the thermal efficiency for both internal and external walls by lowering Thermal conductivity of building materials.
NRG external coating - A super hydrophobic water repellent coating that by preventing the ingress of water increases the thermal efficiency of the building. NRG is water permeable allowing walls to still breath whilst also providing a self cleaning surface preventing moss, algae forming upon surface. NRG improves fire resistance and is UV stable and available in a range of colours.
Nu-Flame Intumescent & Fire Protection Coatings.
Nu-Flame is our range of decorative paints for converting painted surfaces to comply with class '0' as required by Building Regulations BS476 Parts 6 & 7, solvent and water based intumescent coatings for structural steel and intumescent varnish for timber. The Nu-Flame range has:
Fire Upgrade Coatings for walls and ceilings.
Fire Protection Coatings for Structural Steel & Cast Iron.
Fire Protection Coatings for Timber Surfaces.
Nu-Base HB Epoxy Floor Finish is a two-pack solvent free resin. For use in most industrial floors including concrete and wood and provides a decorative dust-free finish. Being odour free and non-tainting is ideal for use in food industry, dairies, and breweries.
Nu-Base Single Pack Floor Paint is a fast drying floor paint based on a polyurethane modified alkyd resin. A non slip additive can be incorporated within the paint to provide a ready to use Anti Slip floor paint
Protective Coatings for Steel.
Nu-Steel is a range of high performance coatings giving long life anti-corrosion protection, weatherproof steel protection system and for protection in severe climatic conditions
Nu-Steel TP System is a Highway Agency approved coating system
Nu-Cryl® WRS is a super hydrophobic coating for concrete, granite, marble, stone and masonry substrates,
Nu-Cryl® WRS Extra is a invisible impregnation for floors which also allows easy chewing gum removal
Nu-Sil® WRS is a siloxane impregnation water repellent for stone and masonry.
PC1 Paveclean is a blend of solvents and detergents developed to clean outdoor paving and hard landscape surfaces.
MC1 Multiclean is a water soluble degreaser formulated to remove staining and general grime from pre-fabricated buildings and other hard surfaces. Also suitable for cleaning industrial floors.
CG1 Chewing Gum Remover. A user Friendly Chewing Gum Remover
BC1 & BC2 - Brick Cleaner, for removing grime from masonry and bricks
CM1 Cement & Mortar Cleaner for removing cement stains.
SP1 Security Paint. Non-Setting anti climb paint.
OD1 Oil Dispersant for removing oil spillages
Useful Resources:
Video: Access Hydron Product Videos on YouTube
Further technical information is available to download from the Hydron Website or via the BPi Download Library.
ALI
Adhesive Label Removers
NU-CRYL
Protective Coatings
NU-CRYL AG
Anti-Graffiti Coatings
NU-CRYL AG EXTRA
Anti-Graffiti Coatings
NU-CRYL AG RENDERCOAT
Water Repellent Coatings
NU-CRYL WRS
Water Repellent Liquids
NU-FLAKE
Anti-Graffiti Coatings
NU-FLAME
Protective Coatings
NU-FLAME AG GLAZE
Anti-Graffiti Glazes
NU-FLAME TIMBERCOAT
Protective Coatings
NU-GUARD
Protective Coatings
NU-GUARD AG
Anti-Graffiti Coatings
NU-GUARD NRG
Energy Efficient Coatings
NU-GUARD POLYMERIC
Anti-Graffiti Coatings
NU-PLEX
Protective Coatings
NU-SIL
Protective Coating
NU-SIL AG
Anti-Graffiti Coatings
NU-SIL WB
Water Repellent Coatings
NU-STEEL
Protective Coatings
Hydron Protective Coatings Fire Retardant Paint Systems
March 2021
Hydron Nu-Gard NRG. Save on heating bills
May 2020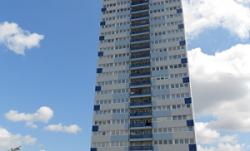 Nu-Guard® NRG is a range of energy saving coatings designed and tested for both internal and external use to reduce energy bills within domestic, commercial and industrial dwellings.

With ever increasing energy costs, as well as adverse weather conditions, sizeable savings can be made by simply minimising the heat loss in your property with the easy application of Hydrons range of Nu-Guard® NRG coatings.

To find out more about our energy saving coatings, call Hydron Protective Coatings on tel: 01902 450950 email us at: enquiries@hydronpc.co.uk or visit our website: www.hydronpc.co.uk
List all press releases