CLARK DRAIN LTD
Suppliers of: Underground drainage, pipe, fittings, channels, gullys, inspection chambers, covers & frames, gully gratings, surface boxes, Linear drainage systems, drain mats, manhole lifters, Linear channel, Gully grate, Heavy duty channel, Domestic channel, Heavy du
Clark-Drain, formerly known as Clarksteel Ltd was founded in 1963. Clark-Drain offers a wide choice of high quality products in a variety of materials and includes Covers and Gratings, Linear Drainage Channel, Underground Pipes and Fittings, Security Covers and Bespoke Solutions.
At Clark-Drain we continue to invest in our technology and people here in the UK and worldwide as both our national and international business continues to expand.
It enables us to apply impressive resources to product updates, bespoke development, innovative design and of course, service excellence.
Even though we have become much larger we still retain our traditional values – meeting our customer needs by not compromising on quality and being focused on the best possible service and support.
Products
Our cast iron covers and gully gratings meet the requirements of the European Standards BS EN 124 and provide innovative features designed to make them durable, safe and easy to install.
Our steel access covers and polypropylene covers offer solid top and pavior options in various sizes and loading capabilities suited to residential, commercial and industrial building and construction.
Clark-Drain have a wide range of thermoplastic, polymer concrete and polypropylene linear drainage systems to suit diverse applications. View our wide range of options to find the loading best suited to your project.
PVCU pipes and fittings, Polypropylene Inspection Chambers (PPIC) and bottle gulleys in a variety of sizes will precisely meet your underground needs.
Complete chamber access solutions delivering cable/utility access and network protection for various applications. Central to their design is their strength. It is why we supply them to meet the specific requirements of an installation in terms of ease of use and durability in use, as complete systems, ready to go in the ground.
Bespoke solutions can be designed in a way to suit a specific application and industry need. Clark-Drain is versatile and has a depth of product knowledge which can match your requirements with unparalleled flexibility.
Including highly secure access chambers and security lids, Clark-Drain's products are widely used within the defence, retail security, CCTV, telecommunications and financial sectors.
Lifting keys, chamber reducers and build-in step irons make up just some of the Clark-Drain ancillary items
Further technical information, image galleries and product specifications are available through the Clark Drain Ltd website or via the BPI Download Library.
300 SERIES
Inspection Chambers
450 SERIES
Inspection Chambers
AQUA KNIGHT
Recessed Access Covers
BLOCK SLOT
Channel Drainage Systems
CATCHLOCK
Channel Grating Locking System
CLARK-DRAIN B125
Manhole Covers
CLARK-DRAIN D400
Access Covers
CLARK-DRAIN PRECINCT
Recessed Access Covers
CLARK-SELF
Domestic Driveway Drainage
DOUBLE-TRI
Manhole Covers
SERIES 300
Inspection Chambers
T RANGE
Recessed Access Covers
TECHNOBOX
Siphoned Sump System for Linear Channel Drainage
TECHNODRAIN
Linear Drainage
TECHNODRAIN EVO
Linear Drainage Systems
TECHNODRAIN EVOMAX
Linear Drainage Systems
TECHNODRAIN EXEL
Linear Drainage Systems
TECHNODRAIN MAGNUM
Linear Drainage Systems
TECHNODRAIN MAGNUM CITY
Linear Drainage Systems
TECHNODRAIN MAGNUM TRAFFIC
Linear Drainage Systems
TECHNODRAIN NEOMAX
Linear Drainage Systems
TECHNODRAIN PRO
Linear Drainage Systems
TECHNODRAIN PROMAX
Linear Drainage Systems
TECHNODRAIN STEELMAX
Stainless Steel Floor Drains & Channels
THE CHAMELEON
Recessed Manhole Covers
Why Choosing The Right Design, Drainage & Access Specification is Paramount
July 2022
Rising to the Challenge: Introducing our Inspection Chamber and Riser Range
June 2022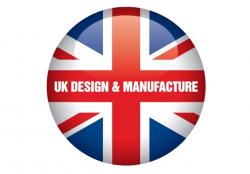 Clark-Drain is known for providing high-quality drainage solutions and products made in the UK. Grounded in expertise, we develop products which meet regulations, reduce impact to the environment and make your work easier. This includes our range of products for mini-inspection chambers.

We specifically design these for shallow drainage and include features which are crucial for sewage adoption. We're sharing the details of our most popular products which offer the flexibility you need to find the right drainage solution. Let's start with our inlet chambers.

Inlet chambers for mini-inspection chambers

The most popular chamber in our range is the CD U353. This is a 5-inlet chamber with a stepped design and inlets at different depths, offering complete system flexibility. You can simply block off any unused inlets with the easy-fit bungs. We make this product from polypropylene and EPDM rubber, so rust isn't an issue, but you still get a tough product that's up to the job. While only weighing 2kg, it has a load rating of 35kN.

We've designed this product to work in perfect harmony with our risers. Combining this inlet chamber with our 400mm riser will give you the maximum 600mm depth needed for sewage adoption.

On some occasions, our 3-inlet chamber, CD U351, might be more suitable. This has a 3-way non-stepped design for change of direction applications. Like our 5-inlet chamber, it is also made from recycled polypropylene and rubber and is designed to work with our risers to not exceed 600mm depth.

Inspection chamber covers

It's crucial that you also pick the right cover for your inspection chamber, especially when it comes to meeting load rating requirements. Our CD300 cover is the perfect partner for our 5-inlet chamber. It is also made from polypropylene and has a load rating classification of 35kN, making it a suitable choice for domestic driveways. It is ideal for areas where there is tarmac, grass or gravel, and its square-to-round design also means you avoid the need to cut paving around a circular opening. Using our expertise, we've ensured that it is quick and easy to install.

Of course, we also have manhole covers for other load ratings, too. If you're looking for something with an A15 rating, we have the CD356 with its square-to-round design, or the CD352 round cover. For those wanting something capable of a little more, there is our B125 Circular Cover and our B125 Square to Round Cover. We make all of these from polypropylene except the B125 Square to Round Cover, which is made from ductile iron with a polypropylene frame.

Risers for inspection chambers

Finally, we come to our inspection chamber risers. Our most popular one is the CD U355 which is a 400mm riser. This has been designed to pair perfectly with our 5-inlet chamber to create the maximum depth allowed of 600mm with just one unit. You can easily reduce the depth of this chamber by cutting it with a fine-tooth saw and a reduction of 100mm is the maximum recommended. Like many of our other products, this chamber is also made from recycled material.

If you are looking for something shallower, then we also have our CD U354 190mm High Riser. Combined with our 5-inlet chamber, this creates a total depth of up to 400mm. Again, this can be cut easily with a fine-tooth saw with a maximum recommended reduction of 100mm.

How to access expertise and advice

If you're installing a mini-inspection chamber, then Clark-Drain has the right products for you. All of our designs are grounded in expertise, which dates back nearly 60 years, and our technical knowledge means we can help advise you on the best products for your project. To discuss your chamber and riser needs, call us on (01733) 765317 or email sales@clark-drain.com

List all press releases