ROCKWOOL Ltd, Rockpanel
Suppliers of: rainscreen cladding boards rainscreen cladding, external cladding
Rockpanel sustainable facade cladding boards
Rockpanel is part of the ROCKWOOL International AS. The company manufactures sustainable cladding boards for external cladding, facades, soffits and ventilated rainscreens. Rockpanel board material is made from basalt rock.
With Rockpanel exterior cladding boards you can deliver cutting edge facades such as layering, curves and organic shapes. The board material is also cost effective and quick and easy to install. Our products combine all the benefits of stone and wood, and are perfect for use in sustainable developments. Rockpanel boards have been used for many years, in countries throughout Europe for:
As rainscreen cladding in ventilated constructions, the boards provide a cost efficient and stylish finish for any building, whether a refurbishment or new build project.
Rockpanel products are used in a large range of building projects such as:
Residential houses and apartments
Commercial, education, health
Industrial buildings and warehouses
Please view our gallery of case studies for inspiration.
Rockpanel Applications
The unique properties of Rockpanel board material make it a highly suitable architectural choice for the external cladding and is exceptionally well suited for application including: rainscreen cladding, rooflines such as fascias and soffit boards, dormer window cladding and other detailing such as on ceilings, entrances and lower façades.
Rockpanel board material is a unique product and offers a number of exceptional properties:
A Lightweight Panel. As workable as wood; the product is lightweight and can be easily cut to size on site. The boards are quick and easy to install.
A Flexible Board. they are flexible, they can follow the contour of any design, shaping and curving to achieve the desired effect.
A Fire-safe Panel. Rockpanel board material is certified to EN 13501-2 and depending on the bearing constructions in some case a sub classification of s1 can be reached. With Rockpanel FS-Xtra a non combustible grade of board with a fire classification A2-s1, d0 can be specified,
A Sustainable Board. Rockpanel board material is environmentally friendly, sustainable and 100% recyclable. Rockpanel board material is approved as an A+/A rated facade cladding by BRE Global.
Low-maintenance External Cladding & Fascias. As durable as stone and therefore resistant to the elements. By cladding a building with ROCKPANEL products your buildings façade will retain its original looks for many years to come, does not rot or degrade and is very dimensionally stable.
Vapour-permeable Roofline Cladding. In most cases, ROCKPANEL boards are manufactured with a vapour permeable coating. Because of this, it is possible to use the panels (under specific conditions) in non-ventilated applications.
Rockpanel exterior cladding boards assortment
Different characteristics are available depending upon the application you require. These include 'Durable' 'Xtreme' or the new non combustible 'FS-Xtra' finish.
ROCKPANEL Rockclad - The range offers a wide variety of over 100 standard colours and we can even create a colour to fit your design vision exactly.
ROCKPANEL Ply - A primed board material that can be given a finish coat in any colour you choose, simply by painting it like normal plyboard.
ROCKPANEL Woods - Rockpanel Woods is available in oak and ebony finishes alongside a range of standard, natural look non-repeating wood finishes.
ROCKPANEL Stones - Rockpanel Stones is available in 11 designs and combines the look and feel of real stone with light weight and easy processing.
ROCKPANEL Lines² - panels with a tongue and groove edge suitable for horizontal and/or vertical application in ventilated constructions. Available in a smaal and extra wide. A durable and low maintenance alternative to wooden or plastic tongue-and-groove products.
ROCKPANEL Metallics - Give it shine and lustre with a modern engineered facade of ROCKPANEL Metallics. The metallic sheen created with the Metallics range plays with the light to create unexpected colours and effects.
ROCKPANEL Natural - Under the influence of climate the look of this durable board material changes. Sunlight produces a natural weathering and colouration of the boards comparable to that of other natural materials such as wood, concrete, steel, and so forth.
ROCKPANEL Chameleon - The range is finished with a unique crystal layer which, depending on the angle from which it's viewed and the effect of light, appears to dramatically change colour.

ROCKPANEL Brilliant - This board material range offers you plenty of opportunities to use your imagination. Be amazed by how the boards sparkle during the day yet harmonise with their environment in the evening.
Further Technical information is available to download from the BPi PDF library or from the manufacturers own web site.
ROCKPANEL A2
External Cladding Material
ROCKPANEL CHAMELEON
External Cladding Material
ROCKPANEL COLOURS
External Cladding Material
ROCKPANEL DURABLE
External Cladding Material
ROCKPANEL EASY FIX
Cladding Fixing Systems
ROCKPANEL LINES2
External Claddings
ROCKPANEL METALS
External Cladding Material
ROCKPANEL NATURAL
External Cladding Material
ROCKPANEL PLANKS
Tongue and Groove External Cladding
ROCKPANEL PLY
External Cladding Material
ROCKPANEL PREMIUM
Customised Facade Panels
ROCKPANEL PROTECTPLUS
External Cladding Material
ROCKPANEL ROCKCLAD
External Cladding Material
ROCKPANEL ROCKCLAD BRIGHT
Coloured Cladding
ROCKPANEL STONES
External Cladding Material
ROCKPANEL UNI
External Cladding Material
ROCKPANEL WOODS
External Cladding Material
ROCKPANEL XTREME
External Cladding Material
CLT construction & cladding: everything you need to know
May 2022
Where can I buy Rockpanel exterior cladding?
April 2022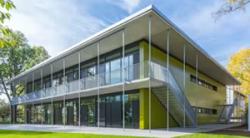 Do you want to buy Rockpanel? Good choice! These sustainable, low-maintenance facade boards are perfect for every facade or one of the many roofline applications. But where can you buy Rockpanel exterior cladding?

Where can I buy Rockpanel exterior cladding as an architect or contractor?
We always distribute our exterior cladding via dealers. When you're working as an architect or as a contractor, we can imagine you might have some (technical) questions about the material. Or maybe you just want to discuss your idea with us and see how Rockpanel could fit in here.

Whatever project you have in mind, our Area Sales Managers will be happy to think along with you. For example, we can help you with getting all the right boards in the most suitable sizes to prevent cutting waste. Or maybe you even want a custom design? Feel free to contact us for a tailor-made advice:

https://www.rockpanel.co.uk/about-us/contact-us/
List all press releases