ISO-Chemie GmbH
Suppliers of: Sealing Tapes joint sealing tape gaskets airtight seals passive house tape expansion joints
ISO-Chemie GmbH are specialists in the manufacturing of foam products and sealing tapes for Facade, Expansion Joints and Window installations. ISO-Chemie GmbH manufacture a range of sealing tapes and expansion joints and from:
- Polyethylene (PE)
- Polypropylene (EPP)
- Polyurethane (PUR)
- Butyl EPDM
These modern environmentally friendly materials have remarkable chemical and physical characteristics, hence their versatility.
Our extensive range of Sealing Tapes, Joint Sealing Tapes and Expansion Joint Foams can be used in applications such as:
When using the appropriate products and/or systems supplied by ISO-Chemie not only do you achieve a weather and airtight joint that also has both thermal and acoustic insulating properties.
ISO-Chemie GmbH also comply with the RAL principals of "inside tighter than outside" and Passive House Standards. As a result a good room ambiance is achieved plus reliable humidity protection, so that condensation does not lead to building damage.
ISO-BLOCO joint sealing tapes are a vapour diffusion open sealing system for joint sealing between solid, mineral constructions. Pre-compressed joint sealing tapes are graded, by different joint requirements, into the building classification groups BG1 and BG2.
In the last energy saving regulations amendment, air-tightness for the building envelopes was increased. Buildings are to be constructed so that both the building envelope and the joints in the envelope are permanently airtight.
They also must conform to the new minimum thermal insulation and thermal bridging standards, to reduce the yearly heating requirements. ISO-Chemie joint sealing tapes meet these requirements.
ISO-Chemie seals for curtain walling are the optimal solution for metal and glass facade constructions in accordance with the latest standards. The system offers a reliable and permanent sealing for numerous internal and external situations.
We have developed joint sealing tapes which permanently and reliably seal expansion joints with large movement tolerances. These are suitable for use in areas such as; interlocking joints, roof installation, wall and floor plates, skirting boards, window and door installations.
Useful Resources:
Further technical information and guidance is available on the ISO-Chemie GmbH website or via the BPi download Library
ISO-ACOUSTIC
Insulating Strip
ISO-BLOCO 300
Window Sealing Tapes
ISO-BLOCO 300 COLOUR EDITION
PUR Sealing Tape
ISO-BLOCO 300 PREMIUM EDITION
Window Sealing Tapes
ISO-BLOCO 600
Window Sealing Tapes
ISO-BLOCO 600 COLOUR EDITION
Window Sealing Tapes
ISO-BLOCO 600 PREMIUM EDITION
Window Sealing Tapes
ISO-BLOCO FILLER
Window Sealing Systems
ISO-BLOCO HF
Window Sealing Tapes
ISO-BLOCO HYBRATEC
Sealing Tapes
ISO-BLOCO MULTI-FUNCTIONAL
Sealing Tapes
ISO-BLOCO ONE CONTROL
Joint Sealing Tapes
ISO-BLOCO RENO
Window Insulation and Renovation Seals
ISO-BLOCO T-MAX
Sealing Tapes
ISO-BLOCO T-MAX PREMIUM
Sealing Tapes
ISO-BLOCO WIN2WALL
Joint Sealing Tapes
ISO-BUTYL
Facade Sealing Strip
ISO-BUTYL ALU TAPE
Construction Joint Sealing System
ISO-CONNECT
Window Sealing Foils
ISO-CONNECT FD/CX
Window Seals
ISO-CONNECT HB-BAND
Sealing Strips
ISO-CONNECT INSIDE
Sealing Tapes
ISO-CONNECT KSKSEAL
Facade Sealing Strip
ISO-CONNECT OUTSIDE
Weather Seals
ISO-CONNECT OUTSIDE BLUE LINE
Window Connection Foils
ISO-CONNECT OUTSIDE EPDM
Weather Seals
ISO-CONNECT REVEALSEAL
Door & Window Seals
ISO-CONNECT VARIO FIX
Window Sealing Foils
ISO-CONNECT VARIO SD
Humidity Regulating Window Foils
ISO-CONNECT VARIO XD
Window Sealing Foils
ISO-F
Fire Protection Systems
ISO-FLAME
Fire Protection
ISO-FLAME BRICK
Fire Protection for Cables
ISO-FLAME KITT
Fire Protection
ISO-FLAME KOMBI
Joint Sealing Tapes
ISO-FLAME PLUG
Fire Protection for Cables
ISO-FLAME SET
Fire Protection Documentation
ISO-M
Metal Building Sealing Systems
ISO-MEMBRA
Impregnated & Non-Impregnated Foam Tapes, Foils
ISO-MEMBRA SX
Joint Sealing Tapes
ISO-TOP
Flexible Adhesive
ISO-TOP ACRYL FA
Sealants
ISO-TOP ELASTIFLEX
Flexible Foam Sealants
ISO-TOP FACADE SEAL
Facade Sealing Strip
ISO-TOP FLEX-ADHESIVE
Adhesives & Sealants
ISO-TOP FLEX-TAPE
Sealing Tapes
ISO-TOP POWER-TAPE
Sealing Tapes
ISO-TOP WINFRAMER
Composite Profiles
ISO-TOP WINFRAMER TYPE 1
In Front of Wall Installation Systems
ISO-TOP WINFRAMER TYPE 1 E30
In Front of Wall Installation Systems
ISO-ZELL
Thermal Barrier Tape
ISO-ZELL PE
Round Profile Seals for Damp Joints
ISO-ZELL PUR-CORD
Round Profile Seals for Damp Joints
ISO³
Window Sealing Systems
ISO³-FACADE
Facade Sealing System
ISO³-WINDOW
Window Sealing Systems
ISOe-EWI
EWI Sealing Systems
ISOf-FIRE
Fire Protection
ISOf-FIRE PROTECTION SYSTEM
Fire Protection for Joints and Cable Entries
ISOm-METAL
Metal Building Sealing Systems
ISOµ- TIMBER
Timber Sealing Systems
POWERTAPE
Self Adhesive Tape
THERMAPOR
Construction Sheets
ISO CHEMIE OPENS WEBSHOP FOR UK CUSTOMERS
November 2023
INVESTMENT IN CPD SEES ISO CHEMIE SUPPORT PASSIVLUX BRANCH OPENING
October 2023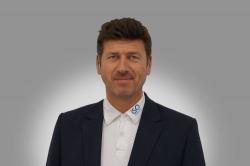 Window and door sealant tape specialist ISO Chemie is continuing to invest in supporting its network of UK distributors with a new CPD presentation held at the opening of Passivlux's latest branch.

The move saw ISO Chemie's UK sales and operations manager Andy Swift at the window supplier's Brighton branch, where a new Velfac, Unilux and Solarlux showroom has been opened for trade installers and specifiers across the South of England, who use ISO BLOCO and Hybratec multi-functional joint sealing tapes on installations to protect windows from thermal loss.

Delivered onsite and forming part of CPD training, the well-attended Brighton event covered advice on effective window installation techniques, and how to identify and rectify air leakage.

A large amount of heat is lost from a building through the gap between the windows and the surrounding wall, as thermal imagery clearly shows. This gap is necessary to allow for the natural expansion of the window frame throughout the year, what isn't necessary, however, is the loss of heat.

Doors and windows account for almost a quarter (21%) of the total air loss of the average house, and adding the joints between walls, floors and ceilings brings the figure up to 50%. Many argue that airflow is desirable, however Andy Swift explained that you can eliminate 50% of heat loss while still retaining some natural air flow.

The statistics illustrate that in most residential properties, heat losses are overwhelmingly replaced by artificial heating rather than through solar energy or internal warmth. This means that reducing heat losses in the home is paramount in the battle to lower energy consumption.

ISO Chemie's CPD programme is intended to advance knowledge and understanding of airtightness and related issues, enabling specifiers and installers to improve the design and construction of buildings and boost their technical and product expertise.

"Unfortunately, thermal sealing around windows is not specified by law in the UK," Andy Swift said. "That is why ISO-Chemie, whose gap-sealing tapes and solutions provide effective resistance against heat loss, is getting the word out there through support for initiatives like this showroom opening. The message is clear, not only are the right products needed for the job, but also the right installation. Hence the need to go beyond simple marketing and into the realm of in branch education.

"It's great to see a company taking installation seriously and ensuring their installations - and not just the windows - have the best thermal and air-tight performance."

Guidance on the latest airtightness products and sealing solutions was also covered, which includes details of ISO-CHEMIE's range of gap sealing solutions ISO-BLOCO WIN2WALL and ISO-BLOCO ONE. Up to 70% cost savings can be achieved when using these tapes for high performance window sealing, rather than the current three component systems.

Reader enquiries: Andy Swift, ISO-Chemie, 268 Bath Road, Slough, Berkshire SL1 4DX. Tel; 07837 337220, email a.swift@iso-chemie.co.uk
List all press releases