SAS Render Systems for the best rendered facade
July 2021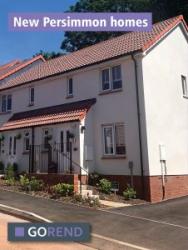 SAS Render Systems deliver everything you need for a rendered finish across the UK – including BBA certified systems with bespoke beading; basecoats and renders for a range of substrates and finishes, and high-quality bead and mesh for durable and low maintenance facades.

Everything you need for a rendered finish

SAS Render Systems are based in the southwest of England, and sell render products that we either manufacture or have bespoke produced for us. Our brands include ProRend, ProBead, ProMesh, GoRend and ProBoard, as well as complete systems including ProWall rainscreen and ProRend EIFS rendered external insulation.

How to work with SAS Render Systems

Whether it's a design and build, renovating a whole housing development or a new retail unit it is beneficial to contact our technical team early in the process. They can advise the best products for the build considering the project as a whole. Make an informed decision by thinking about the construction substrate, thermal properties, timescale and final finish and look of the building.

SAS can even help you find an applicator for their products if needed, with an approved network across the country.

Call our technical team to speak to a real person (no bots here!) on 01647 24620.

You may also be interested in our latest CPD on YouTube 'Specifying a Render System' where we consider the pros and cons of different render systems.

Choosing render products

Once you have chosen the render system and accessories for your project, our team can help you put together an order in the most economical way. They will talk you through the amount of product you need including beads, basecoats boards or paint, and check the best delivery method and timings.

Order and delivery

SAS Render Systems hold many products as stock items that can be delivered as soon as the next day. If you are interested in the custom-colour options where we can supply render, beads or masonry paint to match a specific colour requirement, do get in touch early to arrange samples or to view our sample library, so you have time to make a choice and discuss lead times.

Some recent projects from SAS Render Systems

New Persimmon homes in Devon rendered with GoRend HBS from SAS Render Systems looking fantastic. GoRend HBS through-coloured render has been specifically designed for new housing, and can be applied with one coat.

Near completion - luxury coastal apartments by Darnley Developments finished with ProRend Colourtex. Colourtex is a pre-mixed thin coat render containing silicone for a highly water-resistant finish.

A masonry build with a slate roof, wood cladding and finished with ProRend Colour render. ProRend Colour is a premium through-colour render containing mica, for a subtle shimmer in the finish.

In progress, a university technology building with the ProWall rendered system installed by Mudge Drylining Ltd. The ProWall system is BBA certified and creates a ventilated façade suitable for timber or steel frame.
Resources for SAS EUROPE LTD