PICS - Golden Trowel Awards 2018 – Results
September 2018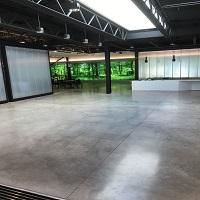 Golden Trowel Awards 2018 – Results

A huge thank you to everyone who submitted their photographs for the 2018 Annual Golden Trowel Awards. Judging took place at the Concrete Society on Monday 16th July, where once again quality images of pattern imprinted, decorative finishes and cementitious walling projects installed during 2017 were on show.

Below you can find the results of this years competition and to read the full article featured in the September 18 Issue of the Concrete magazine please click on the link here Concrete magazine Article

PICS are pleased to announce that the 2018 Golden Trowel results are as follows:

UK Domestic PIC Project

1st Place – Creative Driveways of Lancashire – Mark Lockley
2nd Place – Somcrete – Sean Martin
3rd Place – Miller Concrete Industrial Flooring – Jamie Miller

UK Decorative Finishes

1st Place – Steyson Granolithic Contractors Ltd – Gary Branscombe
2nd Place – Mollington Contracts Ltd – Bob Merrill
3rd Place – Concrete Rocks – Tim Baylis

International Decorative Concrete Project

1st Place – Condecor Construction as – Martin & Radomil Dolnicek (Czech Republic)
2nd Place – Sublime Landscaping – Paul O'Flynn (Rep of Ireland)
3rd Place – Sublime Stone Solutions – John-Paul Mueller (Australia)

Special Mention

PIC feature to hide drainage channel – Damian Burke, D Burke Concrete Solutions
Compass feature – James Fraser, J Fraser Scotland
Compass stain feature – Craig Armstrong, Stampcrete

Golden Trowel 2018 Montage

So, our congratulation to all winners, and thank you to all entrants, judges and the Concrete Society for hosting the awards again this year.

Entries for the 2019 Competition can be sent in to our dedicated email address golden.trowel@picsuk.com at any time throughout the year. It has become more noticeable that many images are now taken on mobile phones, so we have decided to also offer WhatsApp as an alternative method to submit photographs, the number for this is 07770 264080. When submitting your entries please remember to include your own and your company name so we know how to get in touch.
Resources for PATTERN IMPRINTED CONCRETE SUPPLIES LTD