View Supplier
IBSTOCK BRICK LTD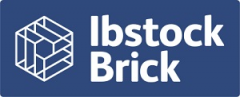 View Supplier
BRICK FABRICATION
Brickfab - Prefabricated arches, brick specials, chimneys, GRP canopies & panels… How do we create the best brick building products on the market? It's through innovation and investment.

GET YOUR COMPANY LISTED HERE
Get listed
If you supply CHIMNEYS FACTORY BUILT AGREMENT CERTIFICATE HOLDERS . then contact us today! There has never been a better time to promote your company and products with BPi. Get in touch NOW and your company will be available to our millions of users. Send us your details or simply call us.