BLÜCHER® Drainage Solutions Feel Like Home
November 2021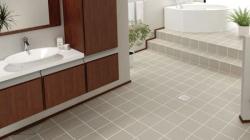 Our housing products include a wide range of design drains for bathrooms, ranging from elegant WaterLine shower channels to trendy triangle drains, modern circular drains and classic square drains with matching gratings in six different designs:

Trendy NEW YORK
Minimalistic COPENHAGEN
Classical ATHENS
Raw DETROIT
Practical VIENNA
Modern OSLO

In addition, our TOKYO grating is perfect for WaterLine shower channels. Circular floor drains and elegant bathroom channels for vinyl flooring complete any bathroom decor. A removable water trap makes our drains very easy to clean. For areas that are rarely used such as basements, the multi water trap offers a safe alternative to prevent standing water and odor if the trap dries out. Balcony drains without water trap are also available for outdoor areas.

The stainless steel BLÜCHER® EuroPipe push-fit pipework system offers the specifier and installer a cost effective, fire-safe, and environmentally friendly drainage solution - making it the ideal drainage system for tall buildings. The system consists of pipes with a diameter from Ø40 mm to Ø250 mm and is supplemented by a number of accessories, such as the rat stop. The push-fit pipework system can also be used for below-ground installation and the stainless steel pipes may be combined with BLÜCHER roof drains to form a complete roof drainage system for flat roofs.