MERMET - NEW HIGH-TECH BROCHURE
July 2020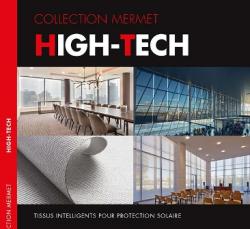 NEW HIGH-TECH BROCHURE

A selection of high-tech textiles for interior blinds, ideal for glazed façades. Thanks to their sun protection performance, these fabrics give buildings the benefit of advantages previously reserved for exterior applications in terms of thermal and visual comfort.

Metallic or double-sided, they integrate perfectly with both the most contemporary interiors and traditional buildings
Available in large widths, they adapt equally well to large glazed surfaces and small spaces
They meet health and safety requirements for buildings open to the public.